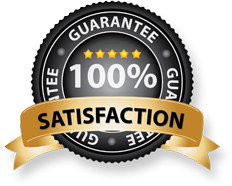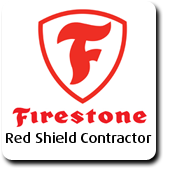 Your Roofing Experts
Helping you make the right choice
Today's choices for roofing include a vast variety of materials that include such things as composite materials, plastics, steel or metal, asphalt and yes those mentioned above as well. Stone, Clay tile, slate and wood shingles are still popular materials used in modern roofing.
Trust is earned by delivering on expectations and promises.
Please take a moment to watch our Designing Spaces video that covers the many aspects of roofing and important factors that homeowners should consider when making decisions about their roofs.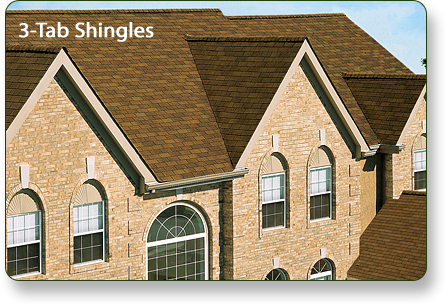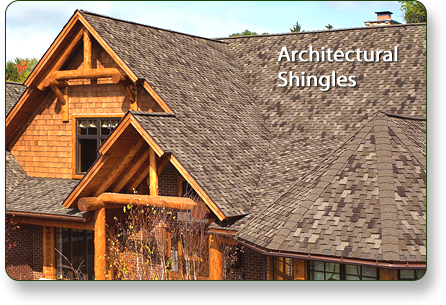 Shingles
The most popular
The most popular type of residential roofing material used on homes today is asphalt shingles. Asphalt shingles provides one of the most cost effective solutions for your roofing needs.
The two different types of asphalt shingles are organic and glass fiber.
Both have ceramic granules that protect against premature deterioration from UV rays as well as providing unique aesthetic value.
Most manufacturers offer shingle warranties of 20 – 50 years, and some shingle systems offer a limited lifetime warranty.
3-Tab Shingles
A 3-tab shingle is the most common shingle on the market. 3-tab shingles are simply installed in a single-layer. They are manufactured in a large variety of colors.
Architectural Shingles
Manufactured in multiple layers, architectural roofing shingles are heavier than their strip shingle counter-part, and therefore last longer. They come in a large variety of styles, shapes and color options.
Metal Roofs
The last roof you will ever need
Residential or Commercial - We do it all
As a Certainteed SELECT ShingleMaster contractor and a Firestone Redshield Contractor, we are the trusted leader for quality roofs.
All American Renovations is the market leader in metal roofing solutions that offer superior protection for your home or business. We provide new roof installation and complete roof replacement services to ensure that you receive a high quality roofing solution. We trust the partnerships we have built with manufacturers to provide us with the very best products in the industry.
Furthermore, as a family company, we value the communities we take part in, including our relationships with our own employees, our partner organizations, and most importantly, our customers. "Customer service" is not just a buzzword for us – it's our essence.
All of our roofing technicians are fully trained and certified to carry out work needed – we work with the best of the best. Our staff will treat you with the respect and attention you deserve.
Why metal roofs surpass all other roofing materials
Whether you are installing a new roof or replacing an old one, metal roofing offers serious advantages over other materials. It is lightweight, easy to install, and highly conducive, allowing you to save money on energy bills. Additionally, metal roofing is extremely effective at resisting rain and is also fireproof, meaning that you'll have a lot less to worry about in years to come. If you have any questions about our materials and what they can do for your home, please do not hesitate to ask!
Metal Roof Advantages
Bare Galvalume material costs compare to a 30-year shingle
The highest solar reflective rating on the market to day
Mechanically locked systems - no exposed fasteners
NO painting required
NO maintenance required
Qualifies as a class 4 system for insurance discounts
Hail Resistant
TRULY THE LAST ROOF YOU WILL EVER NEED!
A quality roof is well worth the investment. Our metal roofs will offer long-term security for you and your family. Trust our expert installers to get the job done right!
All American Renovations is locally owned and operated, and as a family company, we strongly believe in building lasting relationships with our customers. We'll be there when you need us!!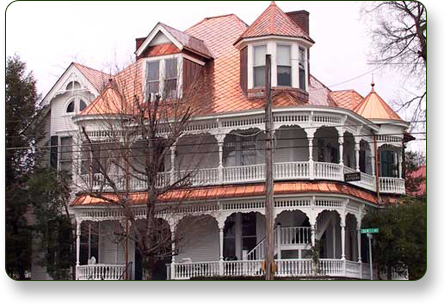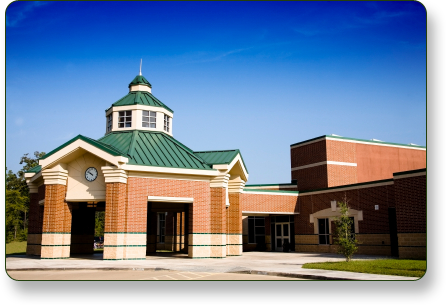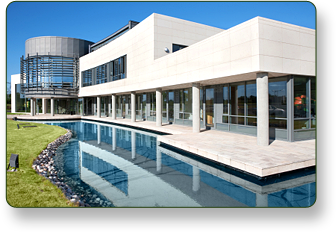 Commercial Roofing Systems
Commercial, Industrial & Institutional - We earn trust
There are an array of roof top solutions that will deliver the most benefit to your building by addressing all related facets – possible energy savings, financial feasibility and existing roof condition.
We cover the full spectrum of the roofing and waterproofing industry. Whether in calm or during catastrophic periods of severe weather, we have installed every type of system from the purely functional to systems that are also highly visible and aesthetically pleasing.
Not only do we have excellent products, but we have excellent roofing technicians with the skill and training to install your roof to the specifications required for your product. The integration of quality minds, quality materials, and quality workmanship assures you of a great outcome on your next roofing project.
Types of Firestone TPO Roofing Systems we offer
UltraPly™ TPO Roofing Systems
Suitable for a variety of low-slope commercial roofing applications, Firestone UltraPly™ TPO roofing membrane is a sustainable roofing solution for a wide range of building types.
UltraPly TPO membrane also offers design options with panels available in reflective white, tan or gray, which can help reduce a building's cooling requirements. White and tan UltraPly TPO membranes meet the new version of the California Energy Efficiency Standards for Residential and Nonresidential Buildings (Title 24). These standards define cool roofs in California to have a minimum three-year aged reflectance of 0.55 and a minimum thermal emittance of 0.75 for low-sloped nonresidential buildings.
White and tan UltraPly TPO membranes are listed with the Cool Roof Rating Council (CRRC), and meet or exceed the new Title 24 requirements for low-slope roofing membranes. The listing for white and tan UltraPly TPO membranes can be found on the Cool Roof Rating Council (CRRC) web site.
The flexible, hot-air welded membrane is available in 8′, 10′ and 12′ widths and thicknesses of .045", .060" and .080".
Download/Open the UltraPly Products Brochure in PDF format here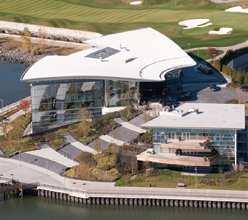 Platinum UltraPly™ TPO Roofing Systems
Firestone UltraPly™ Platinum TPO system is a thermoplastic roofing system backed by a 30-year warranty. Comprised of a durable, 80-mil-thick scrim-reinforced membrane, the UltraPly Platinum TPO system can be fully adhered or mechanically attached to Firestone insulation and fastened to a wide range of deck substrates.
The UltraPly Platinum TPO system features Firestone patented Wide-Weld technology to provide the industry's widest field seams and highest mechanically attached wind ratings, while its scrim-reinforced membrane offers enhanced puncture, tear and abrasion resistance. The reflective surface of the UltraPly Platinum TPO system meets ENERGY STAR® standards for energy savings in warm climates, making it an exceptional long-term roofing value for building owners.
Download/Open the UltraPly TPO Platinum Membrane Sell Sheet in PDF format here
UltraPly TPO XR ™ Roofing Systems
Firestone UltraPly™ TPO XR combines the durability of a single-ply membrane with an external backing of eight-ounce, non-woven polyester to offer an additional internal and external reinforcement for remarkable puncture resistance. Installation flexibility enables the roofing system to be installed with either hot asphalt, Firestone UltraPly TPO XR Bonding Adhesive or foam adhesive XR Stick or ISO Spray S.
Available in white, tan or gray and in thicknesses of 45, 60 and 80-mil, UltraPly TPO XR provides excellent weatherability and strong resistance to UV rays and common rooftop chemicals. The XR Stick Adhesive is a two-part polyurethane adhesive can be used over many existing substrates, adhering UltraPly TPO XR for both new and reroof applications.
Download/Open the Secure Bond Technology Brochure in PDF format here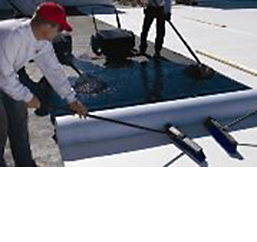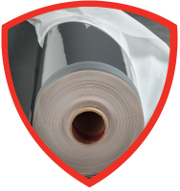 UltraPly™ TPO SA with Secure Bond™ Technology
Creating the Most Powerful Bond Possible
Firestone Building Products UltraPly™ TPO SA with the NEW Secure Bond™ Technology is a self-adhering membrane with a revolutionary, factory applied, pressure sensitive adhesive. Designed to be the next generation, in fully adhered roof system application, Firestone's Secure Bond Technology ensures uniform adhesion coverage across the entire membrane, creating the most powerful bond possible. This advanced technology significantly improves installation speed over traditional TPO fully adhered systems and widens the weather window, with the ability to install down to 20°F.
Cold and Hot Weather Performance.
Adhesive Strength.
Installation Speed.
Odorless & Safe.
Significantly expands your annual installation window, even down to 20°F, with outstanding adhesion.
Secure Bond Technology significantly outperforms liquid LVOC adhesives.
Installs up to five times faster than standard fully adhered applications, depending on ambient conditions.
With zero Volatile Organic Compounds (VOCs), Secure Bond Technology is compliant with all state VOC regulations, making it safe for the contractor, building occupants and the environment.
Videos

UltraPly TPO SA with Secure Bond Technology: Marketing Video
UltraPly TPO SA with Secure Bond Technology: Installation Video
UltraPly TPO SA with Secure Bond Technology: See What Sticks

Download/Open the Ultraply TPO XR Membrane Sell Sheet in PDF format here
UltraBlend ™ Roofing System
The UltraBlend Roofing System combines the strengths of UltraPly™ TPO and RubberGard™ EPDM membranes in a comprehensive, warrantable roofing solution. Using UltraPly TPO membrane for horizontal roof surfaces and either RubberGard EPDM or RubberGard EcoWhite™ EPDM for vertical surfaces such as parapet walls, the UltraBlend system can help contractors save time and reduce labor costs, while giving building owners the confidence that their roof is covered by durable roofing materials that have withstood the test of time. In addition, Firestone's full line of EcoWhite QuickSeam™ accessories – including flashings, pipe boots, penetration pockets and patches – can add to the ease and speed of installation.

The UltraBlend Roofing System has a number of features, including:
Fast installation of the UltraPly TPO membrane with heat welded seams
Use of either black, non-reflective EPDM or white, highly reflective EPDM on parapet walls
Option to use various combinations of accessories and flashings from both product lines
Excellent flexibility and adhesion in cold weather where its most needed – walls and details
Low installation costs associated with mechanically attached UltraPly TPO membrane
Reduced labor costs through the use of QuickSeam accessories
The UltraBlend system is eligible for up to a 20-year Firestone Red Shield Warranty.
UltraPly TPO InvisiWeld ™ Roofing Systems
Firestone UltraPly™ TPO InvisiWeld™ System is a high-performance, non-penetrating TPO membrane fastening system. The mechanically attached system provides high wind uplift ratings. Installation is simplified, reducing labor and material costs.
This VOC-free application features Firestone UltraPly TPO InvisiWeld Plates attached to the UltraPly TPO membrane using an induction welding tool. The InvisiWeld System achieves Factory Mutual (FM) approvals.
The roofing season can be extended since the InvisiWeld System functions well in many climates, including extremely cold environments where adhesives and asphalt are difficult to use. Reducing insulation plates and fasteners reduces installation time and labor costs. This system requires less material for perimeters and corners than other attachment methods.
Download/Open the Secure Bond Technology Brochure in PDF format here